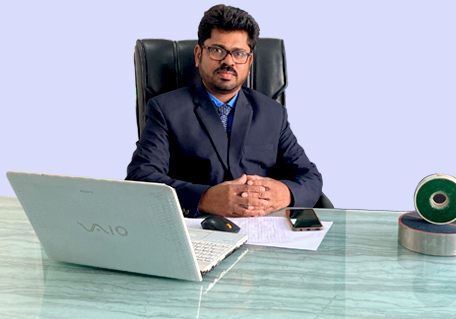 Mr. Kiran Marchande, Technical Director, Drystar India Pvt Ltd.
Mr. Kiran Marchande received in 1993 Degree in Electrical Engineering from M.H.Saboo Siddik College of Engineering , India. After graduation, he joined Blue Star India's leading air conditioning and commercial refrigeration company as a Design Engineer in all branches of Engineering viz, Electrical, Mechanical HVAC & Plumbing etc and then in Bry Air (Asia) the leader in dehumidification worldwide, is a global solution provider for dehumidifiers, gas phase filtration, plastics drying and conveying, dry room, high temperature waste heat recovery and energy smart cooling using waste heat, as a Design Engineer and gained extensive consulting experience in providing multi-disciplinary High quality Engineering Services to the Clients as per their need. He is an active member of Indian Society of Heating Refrigerating, Air-conditioning Engineers (ISHRAE) and is also a member of the American Society of Heating, Refrigeration and Air Conditioning Engineers (ASHRAE).In 2001 ,Mr Kiran Marchande established his own Company M/s. Drystar India Pvt Ltd.
DRYSTAR INDIA PVT. LTD. is CE, ISO 9001:2015, ISO 14001:2015 and GMP certified.We hold ISHRAE and ASHRAE membership.
Why choose us?
Our mission is to satisfy customers' needs on time, Correct & reasonable prices within time delivery, prompt after sales services to meet clients achievement.
Dehumidification & Clean Room Expertise 90%
Customization available95%